East Clyde - southern half
Forecast

Issued 05:00 PM EST 29 November 2021

Forecasts have ended for the season.
Weather Conditions

Zoom-in to make a selection

Legend:

Buoy

Land Station
Ice Conditions

Ice Forecasts

Issued 11:00 AM EST 29 November 2021

Today Tonight and Tuesday

Ice Edge

Ice edge estimated from Baffin Island near 6201N 6602W to 6214N
6355W to 6537N 6135W to 6602N 5741W then northeastward. Sea ice
northwest of the ice edge.

Ice Coverage

6 tenths grey ice except 9 plus tenths grey-white ice in the extreme
northwestern section.
Warnings

No watches or warnings in effect.
Synopsis

Technical Marine Synopsis

Issued 4:45 PM EST 29 November 2021

Tonight and Tuesday

At 0000 UTC Tuesday departing low 989 mb located at 65N 58W.

At 0000 UTC Tuesday deepening low 1006 mb located at 56N 93W.
By 1200 UTC Wednesday low 991 mb located at 61N 88W.
Arctic - Eastern Arctic Area
Another Region
Features
Hello Weather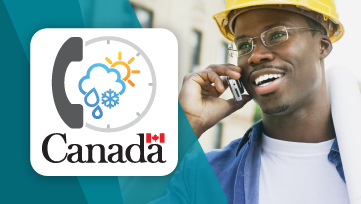 Hello Weather: our upgraded telephone weather service is here. 1-833-794-3556 or 1-833-79HELLO.